Lake Greenwood
Lake Greenwood is located on the Saluda and Reedy Rivers in the midlands of South Carolina. It was built in the 1930's by Greenwood County and is one of South Carolinas most popular lakes. The lake is owned by Greenwood County
and the powerhouse and dam were leased to Duke Energy in 1966. Duke Energy's lease expired in 2006 and Santee Cooper (electric co-operative) took over the operations of the transmission lines and power house. Lake Greenwood is located in three counties of South Carolina: Greenwood, Laurens, and Newberry.
Lake Greenwood probably has about 3/4 of the shoreline filled with houses and boat docks. So, there is very little undeveloped land around this lake. Consequently, this lake is the perfect spot to find the lake house of your dreams. The type and value of homes built on the shoreline varies greatly. Of the major lakes in South Carolina, Greenwood is one of the most affordable lakes to buy or build a lake home.

This reservoir has an excellent bass and crappie fishery. Greenwood also offers a good population of striped bass, and the perfect place to catch them is below the dam. Duke Energy has provided several boat ramps below the dam on both sides of the river and paved parking areas.
* Size 11,400 Acres
* Length 20 Miles
* Shoreline 212 Miles
* Full Pond Elevation 440 ft MSL
* Maximum Depth 69.3 ft (SCDHEC)
* Mean Depth 21.8 ft (SCDHEC)
Lake Greenwood USGS Lake Level
LAKE GREENWOOD FISHING REPORT

For information on dock permits and other rules and regulations, please go to the official site for Lake Greenwood:
www.Visitlakegreenwood.com


New! South Carolina DNR Fishing Reports - This website provides fishing reports for Lake Greenwood and other major lakes in South Carolina.

Kingfisher Lake Greenwood Map



Price $12.44 Map# 326 Shipping $3.00 any quantity


Hot Spot Fishing Map - Lake Greenwood


Price $11.45 Map# L659 $3.00 any quantity
First Class Mail Shipping 2-4 days

Lake Greenwood has long been known for excellent crappie action, including slabs over one pound. Largemouth in the 6- to 8-pound class are not uncommon, with trophies available. A quality striped bass population is underfished. This is the first contour map ever produced for Greenwood.
Featured Species:

Largemouth Bass, Black Crappie, Striped Bass, Channel Catfish and other Catfish
10% OFF Sunset on Lake Greenwood - Original Oil Painting #EWO1




Price $ 246 includes FREE SHIPPING & INSURANCE

This 36" X 24" original oil painting was painted by Elizabeth White, a local artist in South Carolina. Her art work has been sold and displayed in many different art galleries in South Carolina. Some of her artwork has been presented at the Art of Recovery 2012 Columbia State Museum in Columbia South Carolina and the Art of Recovery Piccolo Spoleto, Charleston South Carolina 2013. This painting is based on a photograph of Lake Greenwood taken November 1, 2003 by Danny Norwood. The location was a boat ramp area with docks behind a convenience store located off of SC Highway 72 beside the Highway 72 Bridge.
This item includes:
One Original Oil Painting (no other oil paintings of this scene will be created. Prints sold at a later date)
Free UPS Ground Shipping (Includes Insurance)
List your vacation rental on HomeAway for $329 for 12 months.
If you list your lakeside vacation rental property on HomeAway, we can place the link to your listing on this page for everyone to see. Just drop us an email once you have completed your listing on HomeAway.com
sales@southcarolinalakes.net
Check this out!
Lake Greenwood Home Rental

Video provided by Kristen Andersen, http://www.changeyourview.net/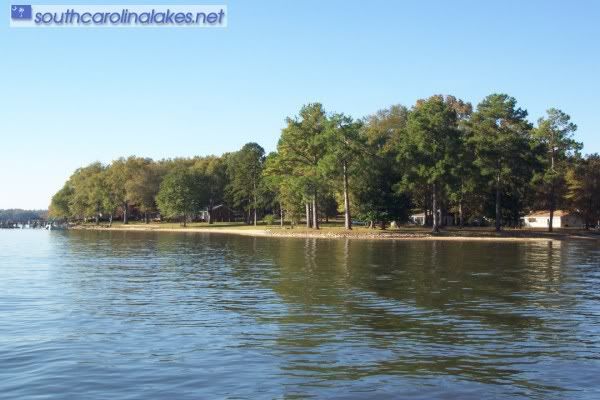 View Larger Map